The unicorn trend seems to be picking up steam again with Spring and Summer birthday celebrations that just scream for bright colors, glitter, and gold!
I had two unicorn themed cakes this weekend for different clients in different sizes. This gave me a great opportunity to provide future customers with a side by side visual of my unicorn cakes. Both cakes are 3 layers tall, and end up being about 6 1/2 or more inches high (not counting the horn of course).
Serving sizes listed may vary, but if you use the cutting guide I provide, you will be sure to get the most from your cake.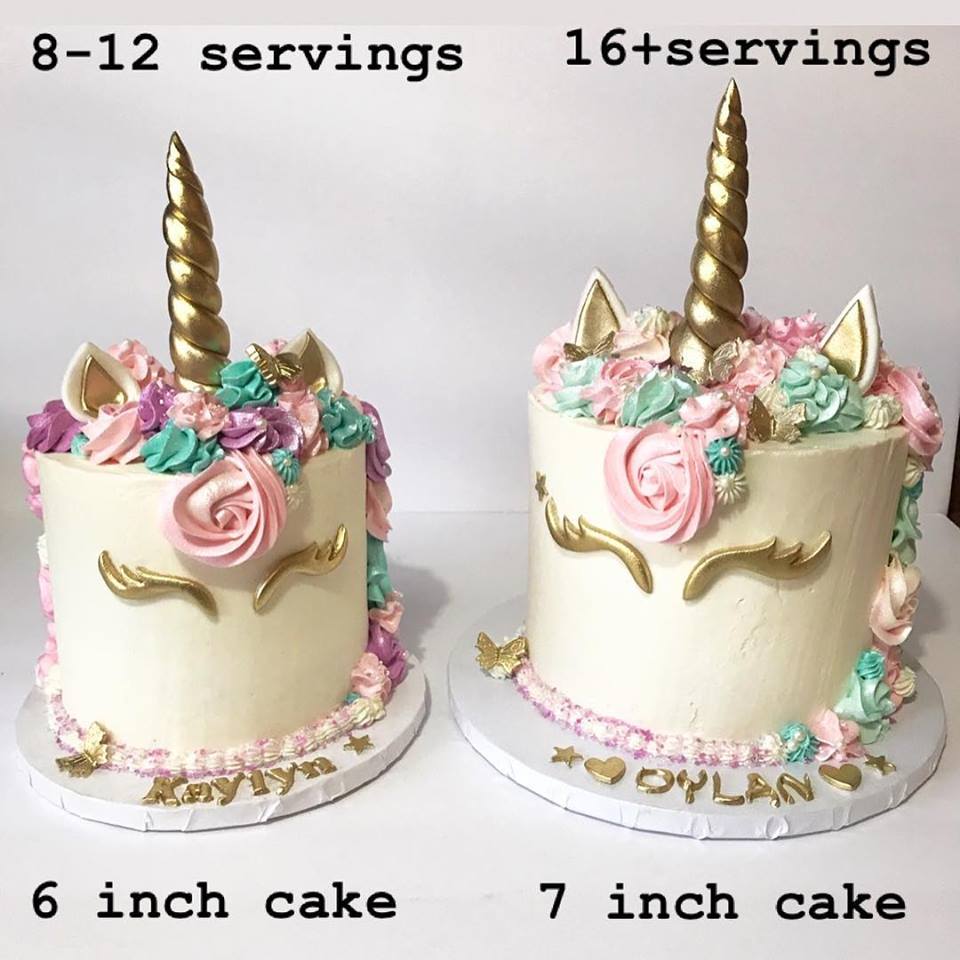 Need a unicorn cake or other celebration cake this Spring or Summer? Hidden Gem Cakes would love to make your special day even sweeter! Call or text Sarah at 480-395-3593 to get started planning your next incredible edible centerpiece!